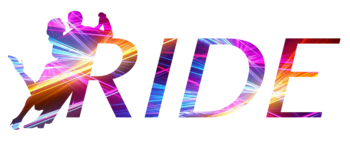 RIDE is a 501C3 charity organization created by Pro-Am ballroom couple Robyn Shreiber and Italo Elgueta. RIDE's mission is to create one-of-a-kind dance events for difference-making charities.
Given their backgrounds, RIDE is Robyn and Italo's creation and their way to give back by combining their complementary business and dance backgrounds for a greater cause.
Robyn Shreiber
Robyn is highly dedicated and passionate about her dancing and works with Italo as much as she can in addition to her demanding career.
Originally from Philadelphia, Robyn relocated to Los Angeles in 1982 to work for J&J Snack Foods, the company her father bought out of bankruptcy in 1971. In 1982, the company produced only soft pretzels and churros. Today they produce over 1000 products which include an expansive line of soft pretzels and pretzel bread products, churros, funnel cake, cookies, breads, biscuits and frozen novelties. Robyn has been a strategic key player ever since and has played a key role in helping the company grow to where it is today – a billion dollar company. She currently serves as VP of Sales for National Accounts.
Robyn first met Italo when she arrived early to a Zumba class and she saw Italo leading Louis Van Amstel's LaBlast® Dance Fitness class. Impressed by his high energy and talent, Robyn became a LaBlast® regular and soon after started taking Latin lessons from Italo. Since first meeting in 2012, Robyn and Italo compete regularly in Latin and Smooth dance styles.
Italo Elgueta
Italo is a professional dancer and choreographer and has been a Professional Ballroom Teacher for over 12 years. He is also a producer of live shows, including his own stage production "Life Though Dance".
His dancing led to his first performance for a world-wide audience was as a Feature Dancer in High School Musical 2. Italo then rejoined the cast, and was cast as a Principle Dancer in the Featured film High School Musical 3: Senior Year.
He has performed and choreographed on Dancing With the Stars, Disney Channel's "So Random", Lythgoe Panto productions "Snow White Christmas", Touring live show "Ballroom With a Twist", Co-choreographer for Dance India Dance. Associate choreographer and performer for hit musical "Loving the Silent Tears". Performed for several artist in videos and stage performances including: Kylie Minogue, Jesse McCartney, Jonas Brothers, Ben Vereen, Collin Raye, Clay Aiken, Lucas Grabeel, Paris By Night. Participated as a Professional dance partner and choreographer on the Oxygen Network's reality series "Dance Your Ass Off", motivating and inspiring fitness and dance.
Italo's teaching experience has varied from children to adults in Jazz and Contemporary classes, Fitness dance classes, and private dance instruction in Latin and Ballroom. He expanded his knowledge by becoming a NASM certified personal trainer to include dance, health, and fitness in his life, and to share with others. Teaching and training around the globe, Italo has extensively traveled teaching through Chile, India, Canada, and the United States.